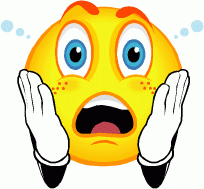 Sometimes we take silly little things we do in our daily life for granted and assume everyone else is aware of them too.  That's where we're wrong: as I've found out, they aren't!  Not always anyway.  That brought me to the idea to start this Silly SQL blog series.  Each post will explain one little thing I do or use regularly that makes my life easier.  Here's the first one!
Last week I noticed a co-worker making a lot of keyboard noise while implementing a Data Flow Transformation in an SSIS ETL package.  When I turned around to have a look at his screen I saw he was working on an OLE DB Destination, nothing wrong with that.  Basically he was hitting the down arrow followed by TAB twice, down arrow again and so on in order to set up matching input columns with destination columns.  This method worked because we decided to put the incoming fields in the same order as the columns in the destination table and we also gave them the same name using aliases in the source query.
However, for tables with over 200 fields this method is quite tiresome (and annoying for colleagues unless they're using a headset).  Nice as I am I decided to help him out.  I asked him if I could borrow his mouse for a second and then right-clicked in the grey area in between the two tables:
You should have seen his face when he saw that window appear, and even more when I selected Map Items by Matching Names!  Apparently this is some functionality that's been hidden really well because in that same week I caught another co-worker in exactly the same situation.  And these are not junior profiles I'm talking about!
If you're now thinking "Hang on, I never have to set up the matches myself?" that may be true!  If you're always creating new packages and the names are matching then BIDS will set up the matching fields automatically when you open the Mappings page.  But we are working with previously-defined templates to speed up development.  In that case BIDS will not set up the matches so that functionality shown above really comes in handy!
A fast way to find out if all fields have been matched is to click the Input Column header:
This will order the items with the unmatched ones, recognized by <ignore>, on top!
See, the things you take for granted aren't always that for others, as proven here.
That's it for now, let's see if I can come up with another silly thing for the next post!
Update: this post was turned into a movie by the good folks of Webucator: check it out!
In the meantime: have fun!
Valentino.
Tags: Integration Services, SillySQL, SSIS